Woodwinds "S" Shape Blinds
Completely unique and contemporary. Comfortex Woodwinds original "S" shaped design gives you warmth and classic appeal of wood combined with a truly progressive design.
Durable polymer coating resists scratching, chipping, peeling and cracking and withstands direct sunlight without drying, cracking or chipping. Consistent finish and color, UV stable. Woodwinds color will stay true year after year. Slats are polymer coated to repel dirt and dust making them Antistatic. Scratch resistant. Easy to clean.
Winner of Window Covering Manufacturers Association award for Best New Technical Innovation.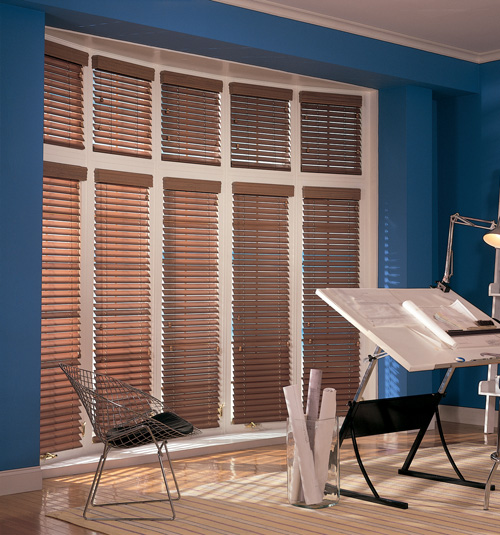 Alternative Horizontal Blinds