Blinds
Timeless Design. Beautiful Accents.
Custom Window Blinds
Z Blinds Company offers customer window blinds and window treatments for every room in your home, plus we carry the largest selection in the valley. Our professional staff and interior designers will meet with you, in your home, to help you design the room of your dreams.
Just like a new comforter and pillows create a new look for a master bedroom. Or, painting a child's room a new color can completely change the decor, blinds and window coverings can have the biggest design influence on any room in your house.
Horizontal Wood Blinds
There's nothing like the rich, natural beauty of wood to add warmth, character and simple elegance to any room. ZBlinds offers a large variety of handcrafted wood horizontal blinds which not only look attractive, but help moderate the temperature in the room by keeping it cooler in summer and warmer in winter! Available in a wide range of colors, slat sizes, tapes, decorative trims, cornices and more, our wood horizontals can coordinate perfectly with any room design or décor.  Like fine furniture, wood horizontals are a pleasure to the senses.
Faux Wood & Composite Blinds
Z Blinds Company offers a wide array of horizontal blinds with the look and feel of fine, natural hardwood slats, but made from materials that are more practical and economical. The result? You get all the warmth and luxury of wood blinds, with a wealth of additional advantages, too. Faux wood and composite blinds are the ideal solutions in rooms where moisture would ruin wood blinds, such as bathrooms, utility room and near sinks. The durability and carefree maintenance make them a perfect choice these locations.
Shutter Blinds
Combining the beauty of shutters and the versatility of blinds, our line of Shutter Blinds is immensely popular with today's homeowners. These Shutter Blinds are available in several materials, finishes and louver sizes, making it easy to enhance your existing décor with depth, dimension and character. Besides their ability to control outside light, these blinds can be raised and lowered to give you even greater control of your views. And many valances and options are available for a truly custom installation.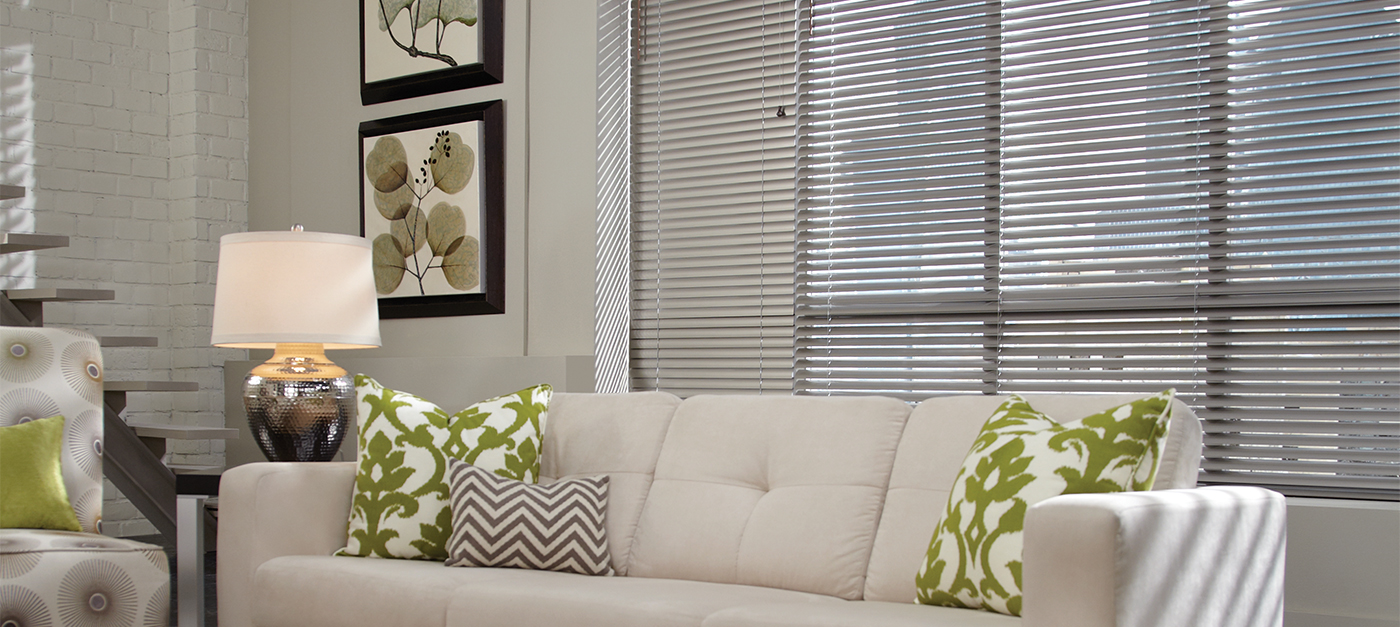 Aluminum Blinds
Stylish, simple and versatile, aluminum horizontal blinds offer many advantages for today's homeowner. The slats are fabricated from heavy-duty 6- or 8-gauge Alcoa aluminum, considered the world's finest. Each slat is manufactured with Advanced Finishing Technology for a durable, static-free finish that is resistant to dust, scratches and stains.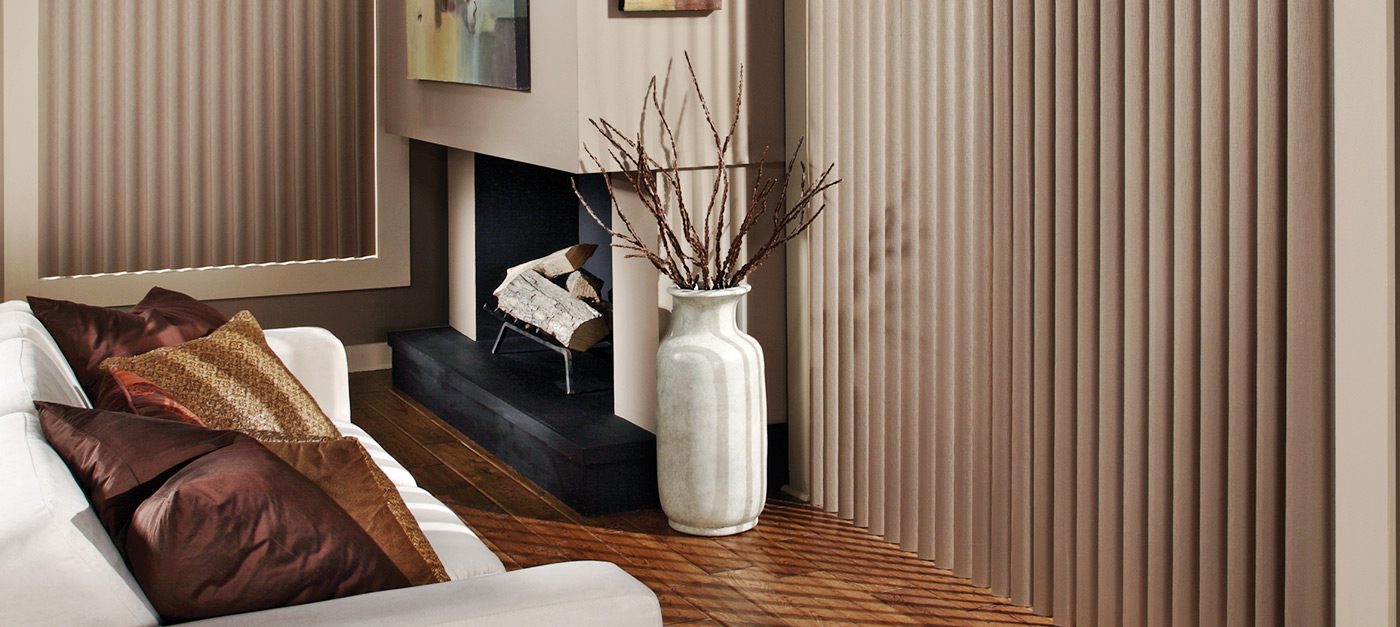 Vertical Blinds
Z Blinds Co. offers a wide spectrum of vertical blinds for every style, every décor, every budget. From cellular to fabric finishes, from soft sheers to vinyls, our vertical blinds offer superior light control in virtually any window: small, large, French doors, patio doors, bay windows and more. All in a wide variety of colors, finishes and styles. All with matching valances available. And many with options such as One Touch control for maximum convenience.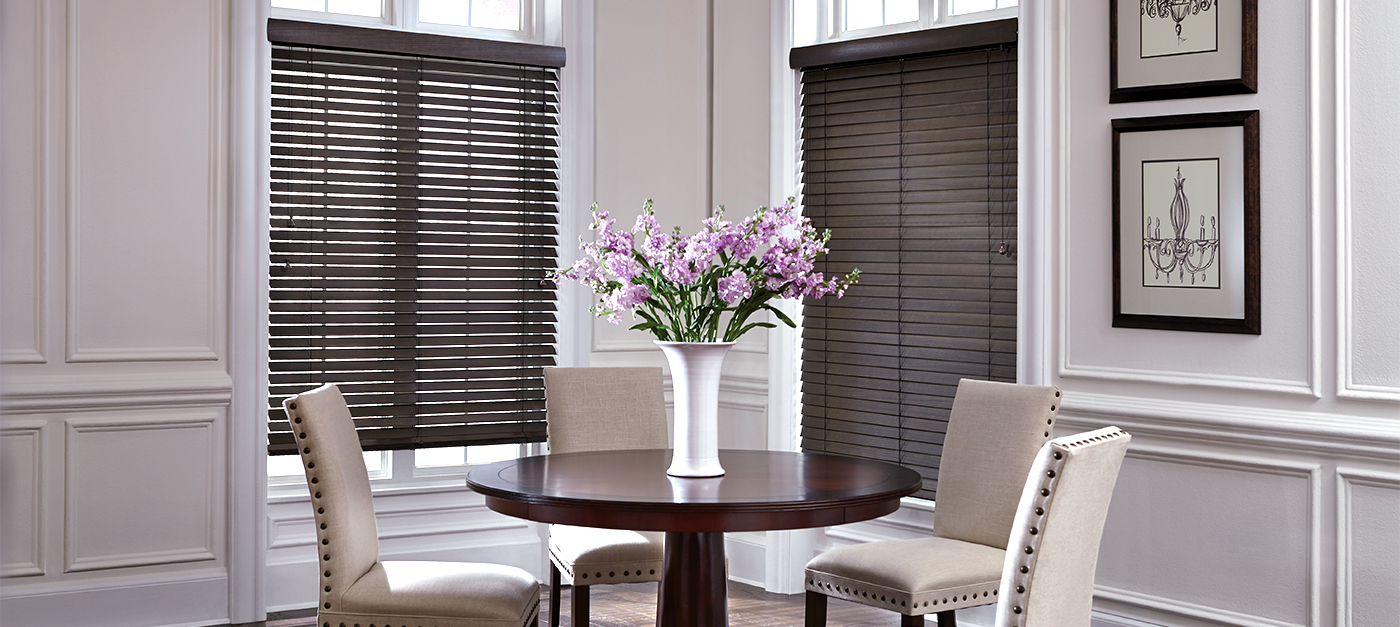 Hunter Douglas Parkland Horizontal Blinds
Parkland™ Genuine Woods
Our Parkland™ Genuine Woods are precision crafted from the finest North American hardwoods, including genuine oak and cherry, and display beautiful natural grain and color variations.
Parkland™ Reflections®
Get the look of shutter louvers with the efficiency of a blind. The wide, 2.5" beveled slats of Parkland™ Reflections® wood blinds lend distinct style, finished with beautiful stains or paint colors.
Parkland™ Classics™
Rich colors … bright, modern stains … Parkland™ Classics™ wood blinds offer our widest selection of paint colors, stains and slat sizes, so you can find just the right design for your home.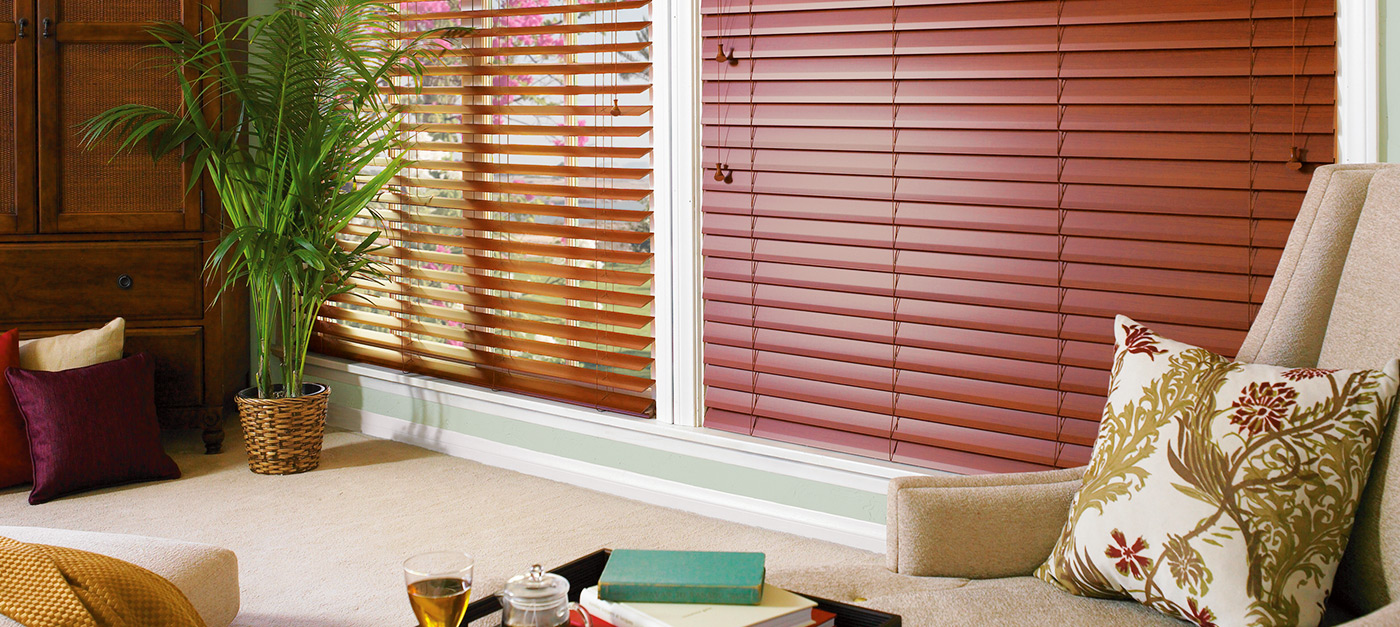 Hunter Douglas EverWood Horizontal Blinds
ALTERNATIVE WOOD BLINDS
EverWood® TruGrain®
It's our most comprehensive collection of alternative wood blinds in realistic grain patterns built to withstand heat and humidity. Choose from popular stains, and flat and beveled options.
EverWood® Distinctions™
Featuring a best-selling color selection of whites and creams, Everwood® Distinctions™ alternative wood blinds can bring a bright, classic look to any room in which heat and humidity abound.
EverWood® Renditions™
Looking for value in alternative wood blinds? Everwood® Renditions™ is an economical blind collection offering white finishes and wood-grain colors, all ideal for rooms with heat and humidity.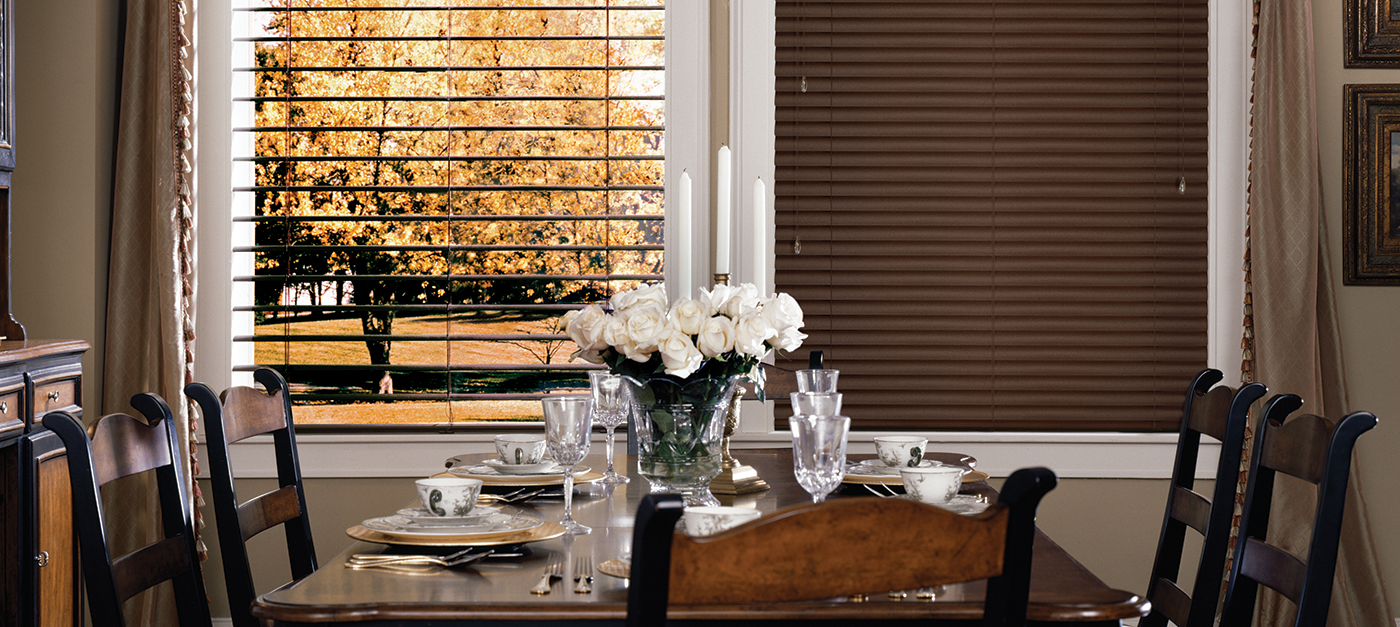 Hunter Douglas Aluminum Horizontal Blinds
ALUMINUM BLINDS
Reveal®
When the view is your focal point, opt for Reveal® with MagnaView® aluminum blinds. Designed to allow slats to nest together, they provide twice the view-through as standard 2″-slat blinds.
Macro
A dramatic look for large windows, our 2″ Macro blinds offer a wide view-through. A standard de-Light™ feature hides cord holes and blocks light for better light control.
Natural Elements™
Our Natural Elements™ blinds are a unique combination of aluminum slats and real wood valances, bottom rails, tassels and tilt wands. MagnaView® is optional. de-Light™ is standard.
Lightlines®
Our ½" and 1″ Lightlines® aluminum blinds come in the widest range of colors and finishes, and offer maximum light control and privacy. de-Light™ is standard.
Décor®
½" and 1″ Décor® blinds are our most traditional aluminum blinds and feature standard cord holes and a contoured designer headrail for a sleek, fashionable look.
Celebrity®
Our 1″ Celebrity® blinds are an economical assortment of aluminum blinds offered in a wide selection of colors. A beveled headrail is standard for that clean, traditional look.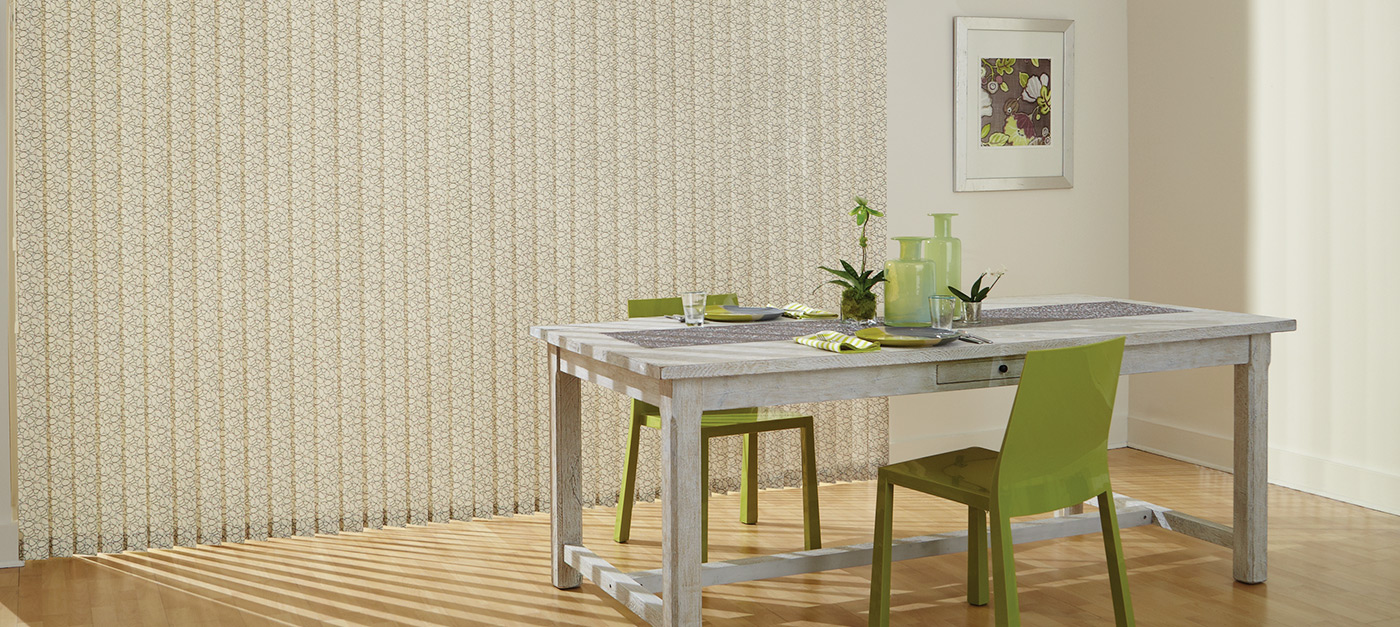 Hunter Douglas Fabric Vertical Blinds
Skyline®
Skyline® Gliding Window Panels are a patented twist on vertical blinds. A sleek, contemporary design lends drama to any décor, whether covering large windows or when used as a unique room divider.
Cadence®
Our Cadence® Soft Vertical Blinds feature patented curved vanes, mimicking soft drapery folds that move smoothly and quietly along their track; ideal for elegant styling and translucency.
Somner®
Our Somner® Custom Vertical Blinds offer the largest selection of colors, treatments, and textures. Materials include fabric, vinyl, and aluminum.
Vertical Solutions®
Our Vertical Solutions® Vertical Blinds are an economical assortment of verticals offered in 3 ½" or S-shaped vanes in dozens of modern styles, patterns and colors. Available in fabric and vinyl.
Hunter Douglas Vertical Wood Blinds
Crosswinds®
Our Crosswinds® Wood Vertical Blinds are specially treated genuine hardwood that adds warmth and richness to any room. Finger-jointed construction adds strength and durability.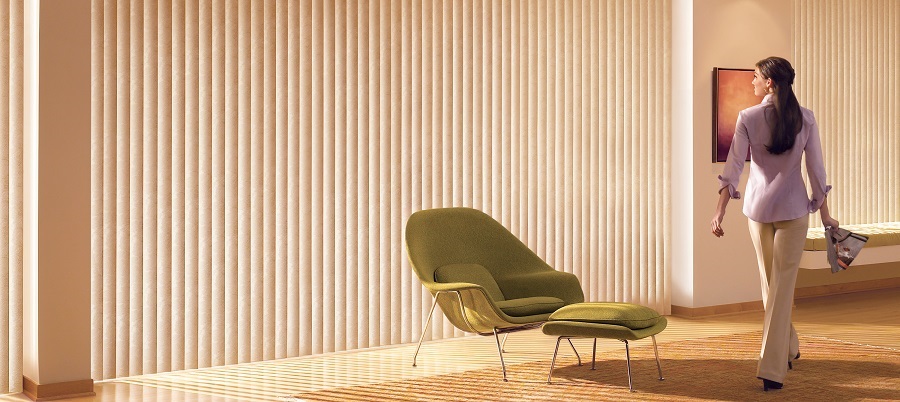 Hunter Douglas Vinyl & Aluminum Blinds
Somner®
Our Somner® Custom Vertical Blinds offer the largest selection of colors, treatments, and textures, from wood grains and smooth metal finishes to geometric patterns. Materials include vinyl, aluminum, and fabric.
Vertical Solutions®
Our Vertical Solutions® Vertical Blinds are an economical assortment of verticals offered in 3 ½" or S-shaped vanes in dozens of modern styles, patterns and colors. Available in vinyl and fabric.
Schedule Your FREE In-Home Consultation