Wood Clad Shutters
Simple, Effective & Stylish.
ShutterSMART Polyclad Wood Shutters
Functionality and Grace are ever present with the addition of Shutter Smart POLYCLAD Hardwood Shutters to your home décor. Considered by many to be the highest quality window coverings available today, Shutter Smart shutters give afford greater command of space and light by allowing minute or grand changes in your view, privacy and intensity. Whether, traditional or contemporary, your homes décor will be equally complemented by Shutter Smart POLYCLAD Hardwood Shutters.
Constructed from a patented hardwood and polyresin blend, TWISTLOCK tilt bar connectors and tilt bar, these shutters are warranted not to crack, warp or discolor making them ideal for any application in your home. These shutters are by far the best alternative wood shutters manufactured in the industry today. Also ask about the all new Sunburst arched shutter, Eyebrow arched shutter, Full Circle shutter, Woodtex wood finish and the Clearview options with hidden louver as well as style endcaps that give you a true wood shutter look.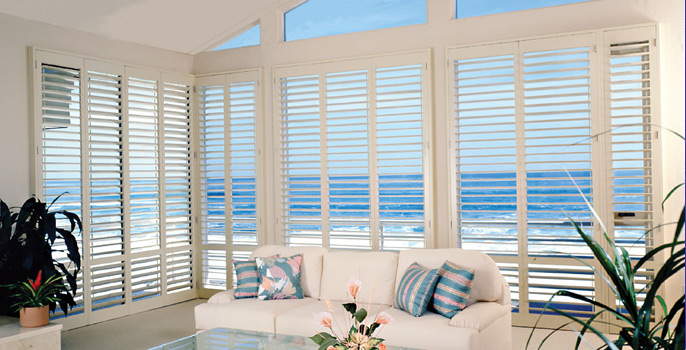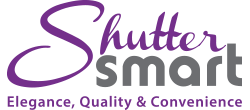 Schedule An In-Home Consultation: