Polar Shades
Retractable Awnings
Polar Shades Retractable Awnings
Relaxing, entertaining, and enjoying life just got a little easier. Now that you've discovered Polar Shades retractable awnings, you'll soon be able to live beyond the boundaries of your home's walls without worrying about unsightly beams.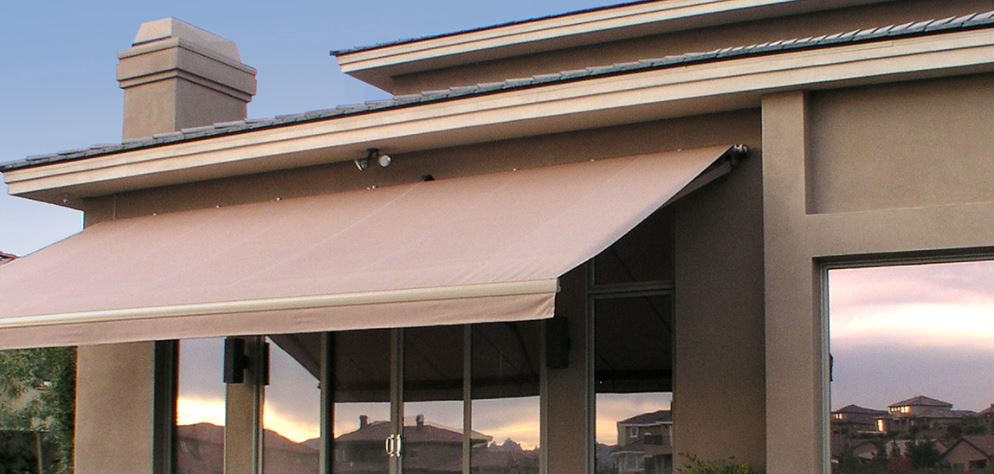 Flexibility
Polar Shades Retractable Awnings can be mounted just about anywhere.They don't rely on obstructive posts. Instead, they utilize powder-coated steel and aluminum support systems to create the frame constructions that hold our shades. The technology and design allow us to mount retractable awnings virtually anywhere you'd like a little more protection from the sun.
Fabric
We've partnered with Sunbrella, an award-winning fabric and textile provider, to ensure our awnings are created from the highest-quality elements. When you choose Polar Shades retractable awnings, you'll have over 200 colors to choose from, each of which is designed on outstanding fabric that's meant to withstand the elements and provide maintenance-free enjoyment for many years to come.
Variety
Polar Shades Retractable Awnings offer widths from 5′ to 40′ and projections that reach as far as 14′ 6″. It doesn't matter how big or small your project is, we're here to help. If you're not sure which dimensions would work best for your property, call us for an in-home consultation. We'll put our experience to work for you and help you find the right width and projection to suit your unique needs.
Function
Each Polar Shades design is stunning, but aesthetics aren't the only reason we're great at what we do. The shades are functional, providing you with protection from harmful UV sun rays while you enjoy your outdoor living space. Awnings are also good for your wallet. The additional shade these products provide will shelter your home from excessive heat in the summer months. In return, you'll experience lower energy bills, as the inside of your home will naturally stay a bit cooler.