Upgrade With A Sienna Cornice
Sienna cornices are handcrafted, custom made top treatments for windows. These hard window coverings add stunning dimension to walls, create impressive focal points and most importantly, they make an exclusive design statement every decorator desires. Each cornice is handcrafted in the USA from 100% North American Hardwoods and is custom built to specifications to ensure a perfect fit. Only eco-friendly stains, paints and UV protective topcoats are used to enhance the natural characteristics of the wood and achieve a durable, long lasting finish. The high-quality craftsmanship and finishes used are what gives these wood cornices the appeal of a classic piece of "fine wood furniture".
From the minimalist to the most sophisticated decorator, there are many wood cornice designs to choose from. Embellishment options such as ornate wood appliqués, fabric or wallpaper options and a rainbow of colorful finishes allow designers to have complete creativity when crafting their own signature style cornice.
Ask our Design Consultant for more details.
Manufactured By: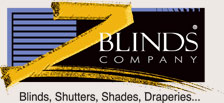 Offer ends March 31, 2018.