Additional 50% Off Jordan Taylor Express Vertical Blinds
Jordan Taylor Express Vertical Blinds combine beauty, insulation, affordable pricing and excellent light control. With a rich variety of Embossed textures and attractive prints offer the looks of jacquard, linens and other designer fabrics. Vinyl is durable, easy to clean, and an ideal choice for homes with children or pets.
Upgrade to a new Econo-Motor, motorized blinds for only $399 (reg. $575)
Ask about our iPad and iPhone capabilities. Ask our Design Consultant for more details.
Manufactured By: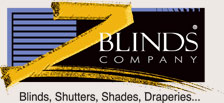 FREE In-Home Consultation
Call 559-497-9000 or use the Contact Form below for a FREE In-home Consultation.
Offer ends March 31, 2018.