FREE In-Home Consultation
Call 559-497-9000 or use the Contact Form below for a FREE In-home Consultation.
$100 Rebate on Hunter Douglas Vignette Modern Roman Shades when you buy two.
Receive a $100 rebate when you buy 2 Vignette® Modern Roman Shades, plus a $50 rebate for every additional unit.
If traditional drapes just aren't your style, and conventional window shades seem a bit tame, you're the perfect candidate for Vignette window shadings. In an impressive display of beauty and function, Vignette shadings use soft, overlapping fabric folds to turn an ordinary room into a space worthy of high praise. And because the fabric is specially designed to keep its shape, you'll enjoy the refined appearance for the life of your Vignette shading. There is a variety of eye-pleasing fabrics, including Jacquard, Oxford and Seersucker. The fabrics are also available in cut yardage so that you can accessorize your room accordingly. Vignette shadings are available in a range of colors, from subdued classics to vibrant, contemporary hues. And each shading comes complete with a neutral fabric backing for a uniform exterior appearance.
Product Feature
Material Fabric Fold Size 4″ contoured folds and 6″ flat fold
Available Width: 12″ to 140″ Height: 12″ to 96″ Material/Color Options
Contact our Design Consultant for more details. Ends April 9, 2018.
Manufactured By: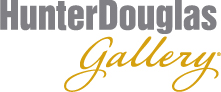 One per customer. Must present special to the Z Blinds representative to receive savings. Not valid with any other offers.