FREE In-Home Consultation
Call 559-497-9000 or use the Contact Form below for a FREE In-home Consultation.
All Jordan Taylor Honeycomb Shades – 50% Off
Jordan Taylor Cellular shades are a wonderful way to control light. Liven up any room with a soft warm glow, while providing privacy at the same time with a large variety of light-filtering fabrics. Or block light and provide additional insulation with room darkening fabrics. The unique honeycomb cells block most of the sun's harmful rays and help protect furnishings from fading. A beautiful color selection ranges from quiet neutrals to delicate pastels. Spunlace light-filtering shade fabrics are unique cellular materials that are exceptionally soft-to-the-touch. Unlike other brands with a thin and stiff paper feel, Jordan Taylor's bold spun lace and stylish point-bond shade fabrics are high-quality non-woven polyester that gently filters in natural light without sacrificing privacy.
Ask our Design Consultant for more details.
Manufactured By: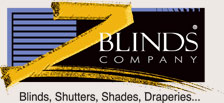 Offer ends March 31, 2018.